Who We Are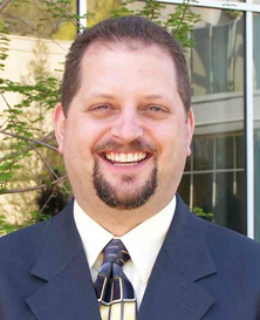 Donald Vita
is a 28 year veteran of the hospitality industry with experience in restaurants, catering operations, and hotels. A Wisconsin native, he started his career working in a restaurant when he was just 15, and he holds a Bachelor's Degree in Hotel & Restaurant Management from the University of Wisconsin - Stout where he graduated Cum Laude in 1993. Since then he has worked with several industry leading companies such as Wyndham Hotels and Resorts, Holiday Inn Worldwide, Winegardner & Hammons, Wolfgang Puck, and Bon Appetit.
Donald's area of expertise encompasses all facets of running successful operations including: staff recruitment, hiring and training; team building; project management; menu development; marketing; financial oversight, cost management and more. He has been involved in new construction projects, renovations of existing facilities, and re-branding. Donald is also a ServSafe® Instructor and Proctor, a ServSafe Alcohol® Instructor and Proctor, and a Certified Third Party Trainer as recognized by the Indiana State Excise Police. He is a decorated Veteran of War having served in the Persian Gulf in support of the Gulf War of 1991. He also currently serves of the Board of the Sheridan Chamber of Commerce.
Donald lives in Sheridan, Indiana with his wife, Erin, and their five children. They attend Northview Christian Church in Carmel, Indiana.
---
Big City Photography

- Indianapolis, Indiana

Is it time to book your Wedding, Event, Formal, Family Reunion, Senior Photos or Corporate Photographer? Call 317-627-2828 today!

Indiana Restaurant Association

- Indianapolis, Indiana

The voice of Indiana Hospitality

Indy's Kitchen

- Indianapolis, Indiana

Commercial Kitchen Rental By The Hour Kimmel Consulting

- Noblesville, Indiana

A full-service CPA firm providing accounting, tax and consulting services

Knight Insurance Agency

- Fishers, Indiana

Knight Insurance Agency makes the choice for insurance that much easier as independent agents

offering the kind of personal service and competitive insurance you deserve

Bragg Insurance Agency

- Sheridan, Indiana

Your trusted source for Indiana insurance

Rebecca, Don, Erin, Allison, Jacob, Nathan and Austin
2010